Pet odor doesn't quite top the list of people's favorite scents. In fact, your pets odor can often cause people to think twice about either owning a pets or letting the animal spend time indoors or in a car with them. Pets odors can be many and varied, including bad breath, flatulence, poorly maintained fur and stepping or rolling in do-do. Here is what to do:
Austin Pet Sitter gives thanks to Whole Dog Journal.  Original article was written by CJ Puotinen; photos by Stephen Nagy
What's new in holistic pet care? Austin Pet Sitter shares the wonders of ACV. Try apple cider vinegar – or, as its fans call it, ACV. OK, it isn't new, but this centuries-old product is enjoying new popularity in canine circles. Those who are old enough remember when Dr. D.C. Jarvis of Vermont made apple cider vinegar a household word with his 1958 best seller, Folk Medicine. According to Jarvis, native Vermonters used cider vinegar to cure migraine headaches, arthritis, diabetes, obesity, indigestion, and a host of other ailments. […]
Are you ready for Spring Break 2014?  Are you looking for a Pet Sitter?
Don't Let Spring Break Go To The Dogs! After months of being stuck inside during the cold winter, millions of people will pack up their bathing suits and sunscreen to revel in the week long tradition of Spring Break. While you're off having the time of your life, it's important to make sure your pets are having just as much fun.
Moxie's Pet Service, South Austin's Professional Pet Sitting and Dog Walking service, is devoted to the safety and comfort of pets. Professional pet sitter, Tamara Dailey, has provided the following tips to keep your pets safe and happy this Spring Break.
 Do dogs need clothes?
While this may at first appear to be a light concern to those who would scoff at the idea of dressing a dog, there are still many dog owners who have seen their dogs shiver violently after exposure to winter temperatures but hesitate to put clothing on their dogs for fear of appearing odd. Well, have no fear. If you are concerned about your dog being cold, there is certainly no harm in putting clothing on him
.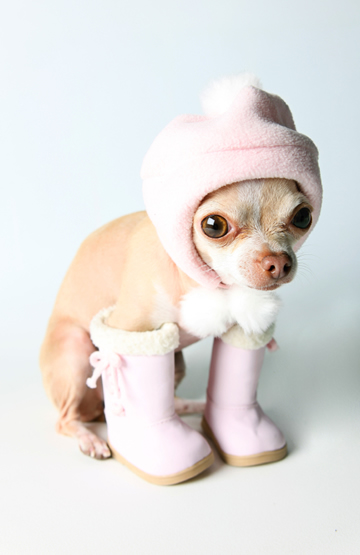 […]

Austin Pet Sitter warns of toxic Christmas plants
Are Christmas Trees Poisonous To Cats and Dogs?
By Janet Tobiassen Crosby, DVM
Learn more about Christmas tree hazards and pets in this FAQ.
Answer: Christmas can be a scary time for pets, especially cats who can't resist the tree and other holiday plants, many of which are poisonous. Toxicity of holiday plants varies from mild to extreme. The level of poisoning (illness) is also related to amount of the plant ingested.
Obviously, it is an ideal occupation to be a Austin Pet Sitter
However, the competition is getting stronger.  When I "officially" started my Pet Sitting business, I was one of a handful of other Austin Pet Sitters in the area.  Now there is a pet sitter on every corner.  Not to mention the added competition to the less than trustworthy "Sitter City" or in some cases, "Care.com".  On those sites, you may name your own price, but I truly believe that you get what you pay for.  Do you want to hire a Professional who does Pet Sitting as a profession?  Or do you want a Freshman college student who is trying to make some extra cash? […]
Walking the dog and talking is easier than serving up relationship issues at dinner.  Bonding with our pets. One of our rescue dogs would go under the bed and shake if someone raised his or her voice.  It made us aware of how our emotions and words affect the lives around us.  Bonding with our pets.
Moxie's Pet Sitting Service, a pet sitting service in South […]